Rosetta Stone
Art Director: Luis Fabrega.
Copywriter: Luis Fabrega.
Flash Designer: Julio Pinilla.
Featured on Creativity Online.
Description:
Rosetta Stone is a computer-based language learning software.
Objective:
Help Americans learn proper Spanish, so they don't make embarrassing mistakes when traveling abroad.
Half page print ads that will run in a series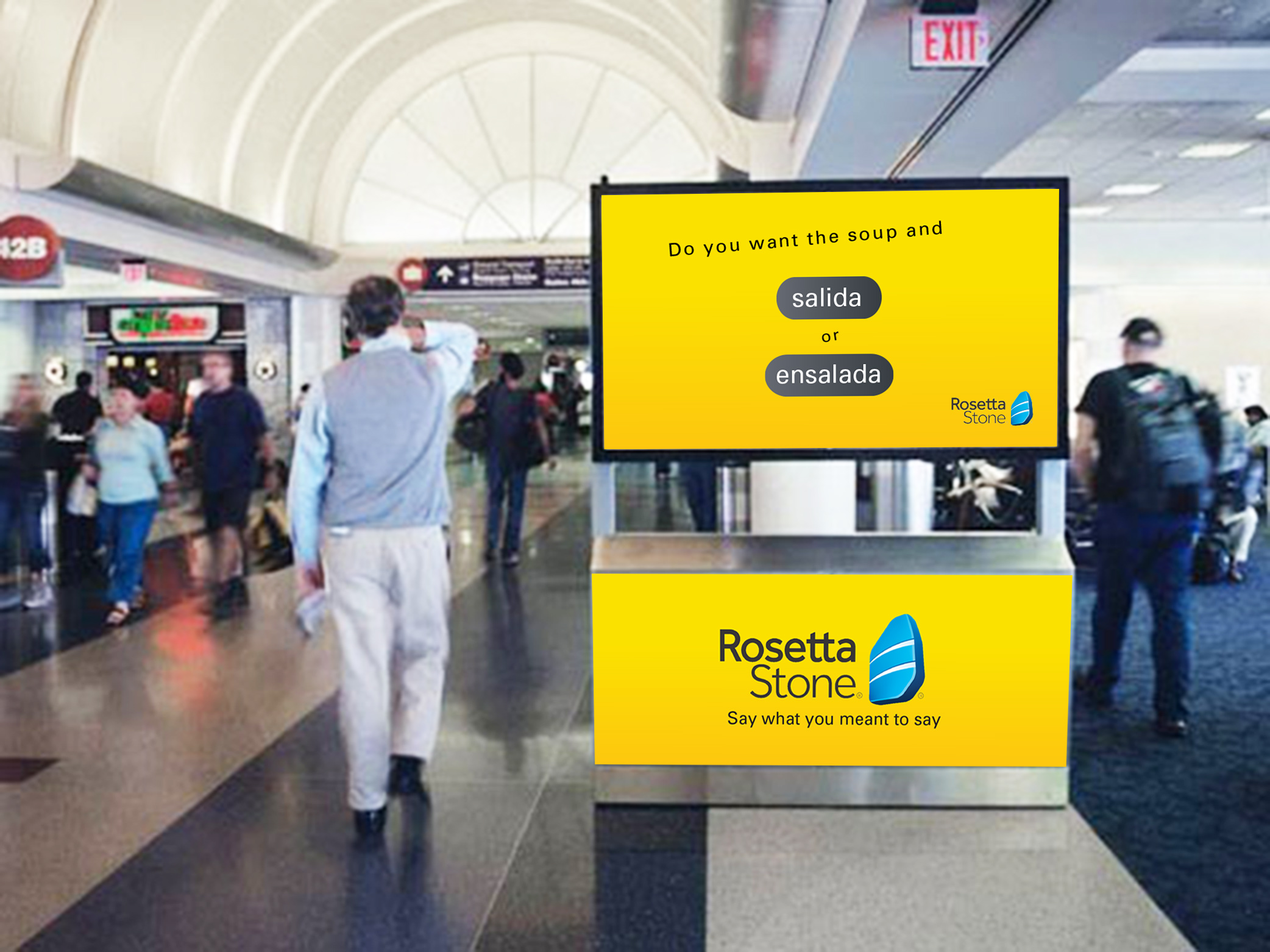 Touch screen banners will be placed at airport seating areas, so our customers can play and learn Spanish while waiting for flight departures.
The application Ask Rosetta saves our customers from embarassing mistakes while traveling abroad.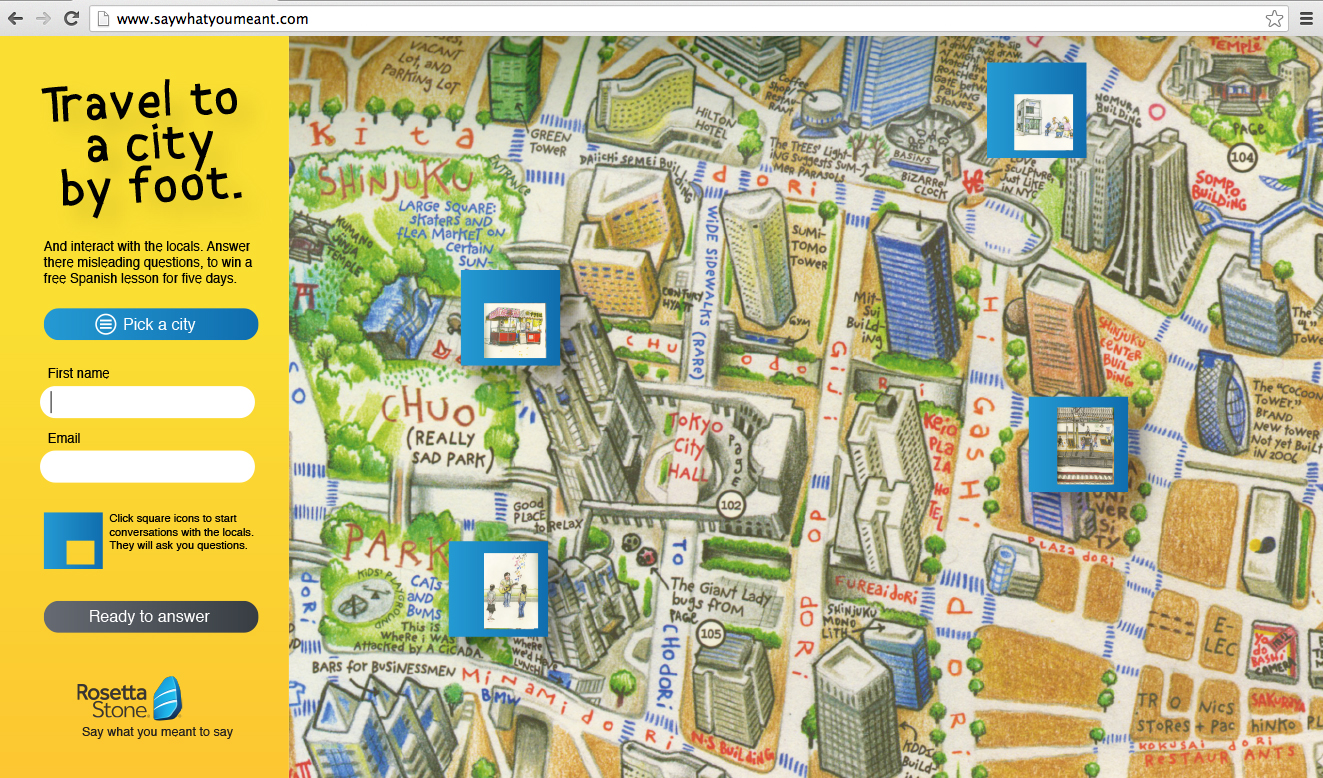 Interactive micro website where you walk in a foreign city and interact with the locals answering their misleading questions similar to the web banners.